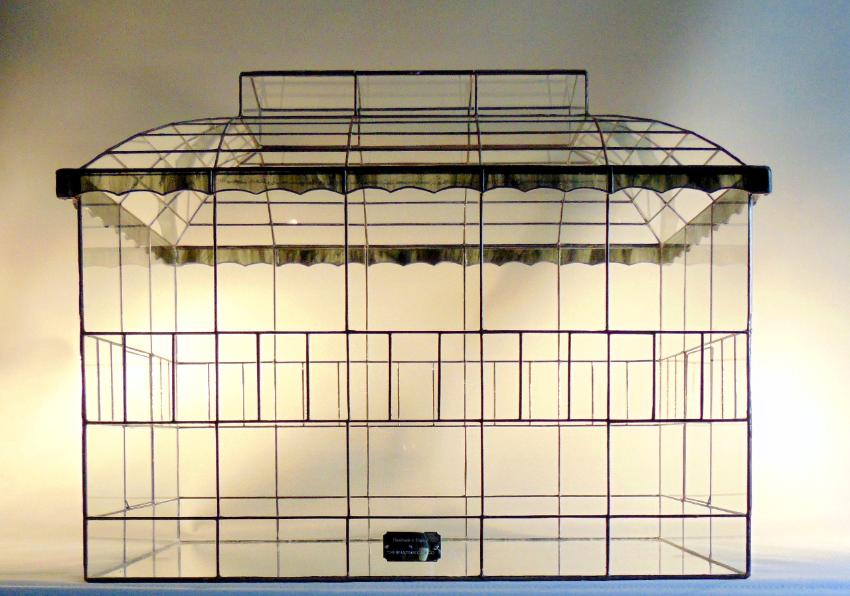 This Wardian case was inspired by the "Austrailian hothouse", below left, in "Les Jardin des Plantes" in Paris. The customer wanted the recognisable features but not overly detailed. Quite a large case, 550mm wide, 350mm deep and constructed of over 225 pieces of glass.
The height of the case has been raised out of proportion to aid functionality.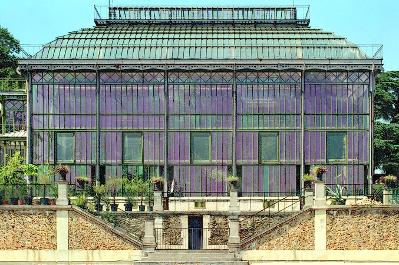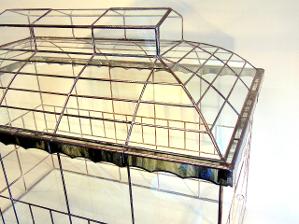 Access is through doors at each end and a roof fanlight controls over-heating.

The doors are kept closed magnetically.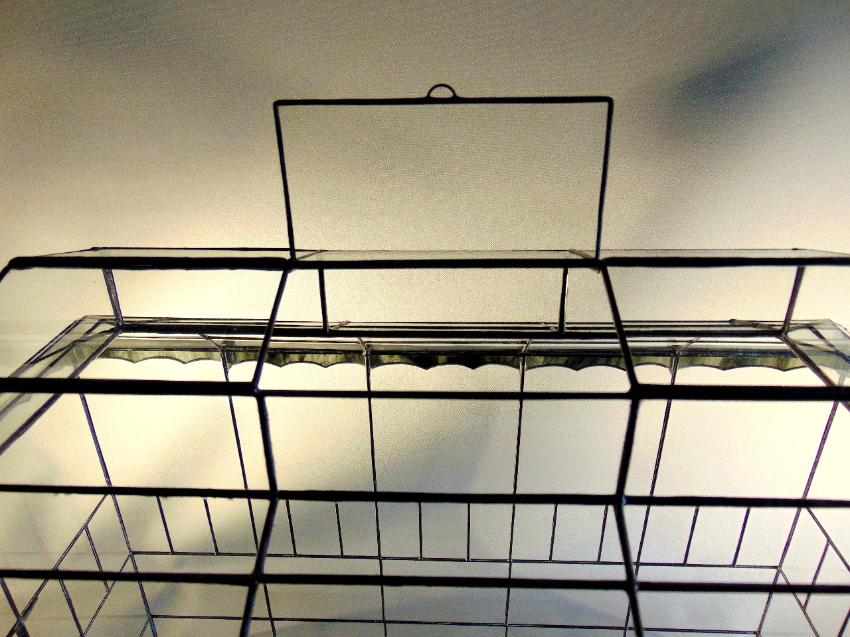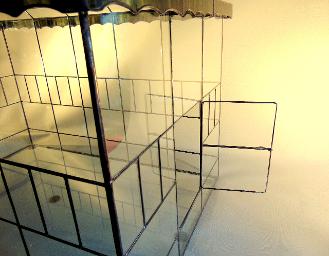 A stained glass feature has been added to replicate the iron work of the hothouse.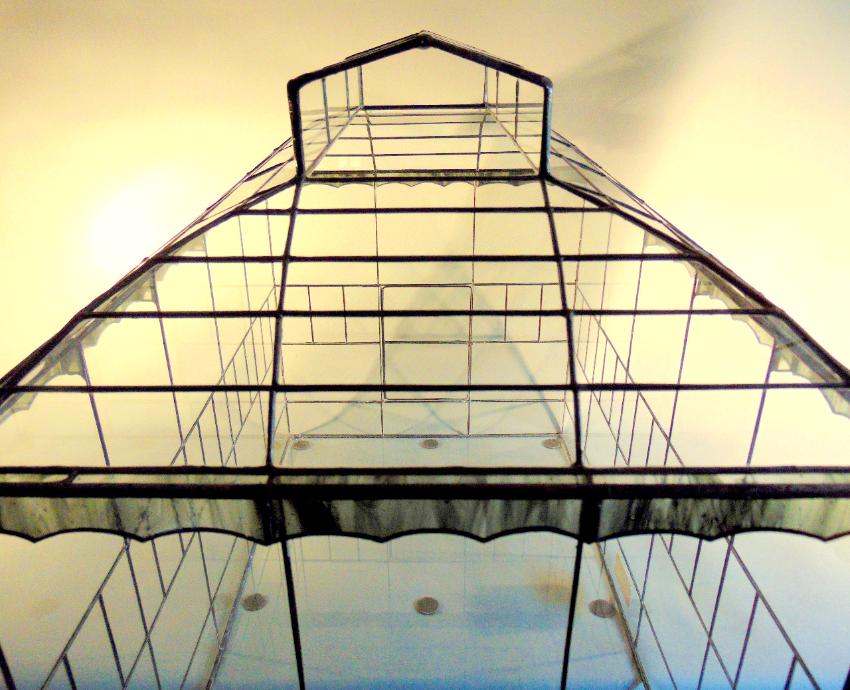 Similar footprint to Grandes Serre but higher with open panels each end
and a small fanlight on the roof for temperature control.