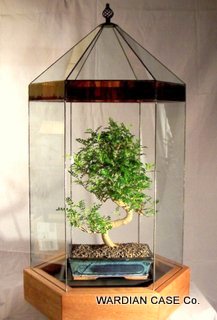 OLD POSTBOX

Tall case with front panel open
for air circulation
and a solid hardwood plinth.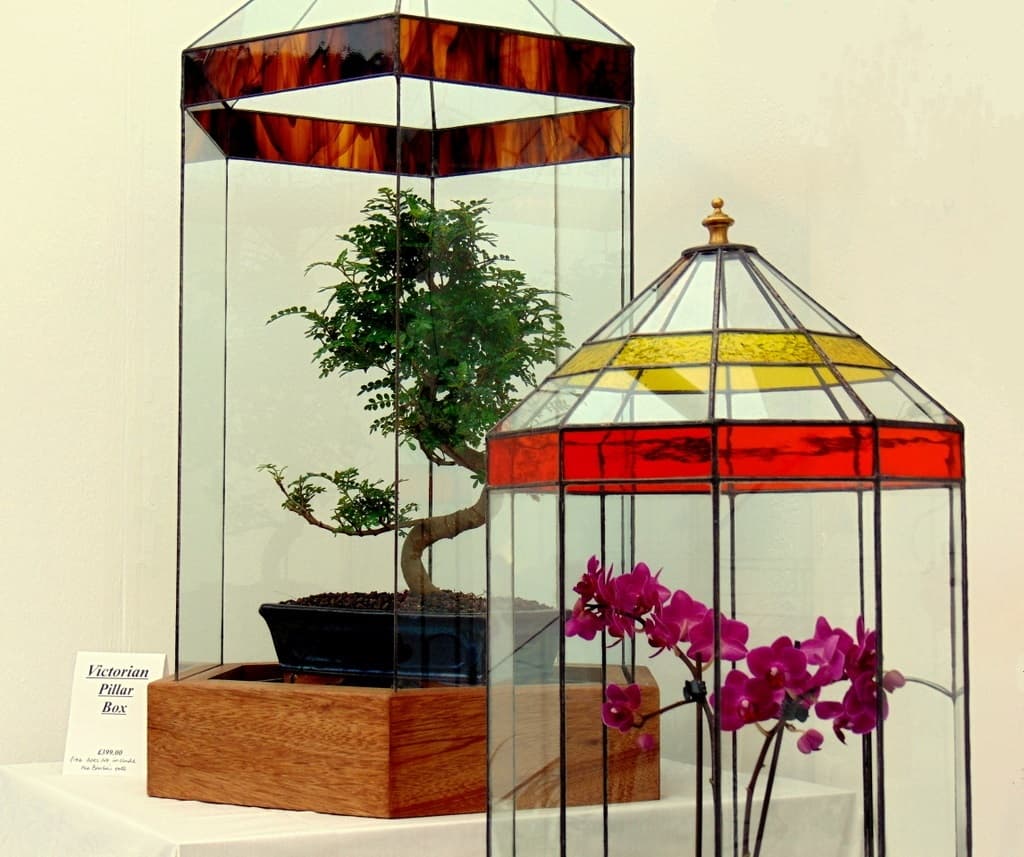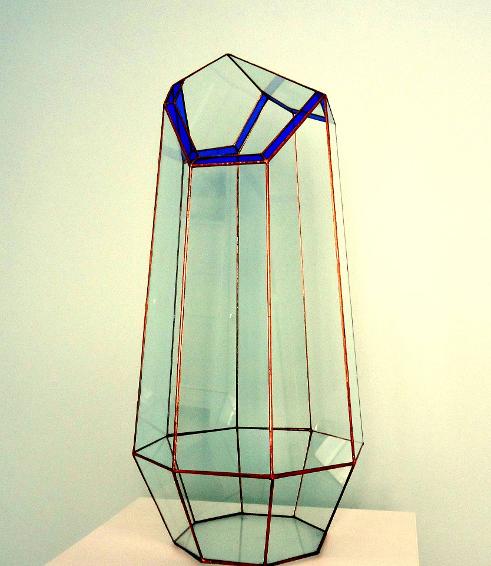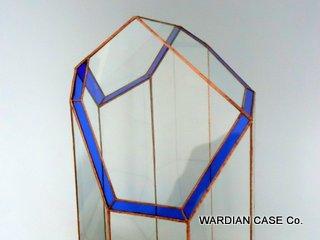 A contemporary octagonal terrarium
with one or two side panels missing depending on air flow requirement, and a flash of stained glass. The pictured terrarium is 70 cm high, but size and colour can be changed

This 12 sided terrarium was commissioned by a Bonsai tree grower. There are three side panels omitted for good air flow.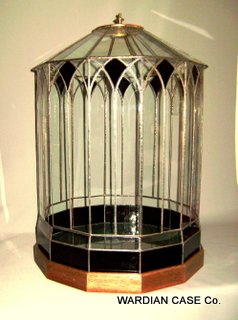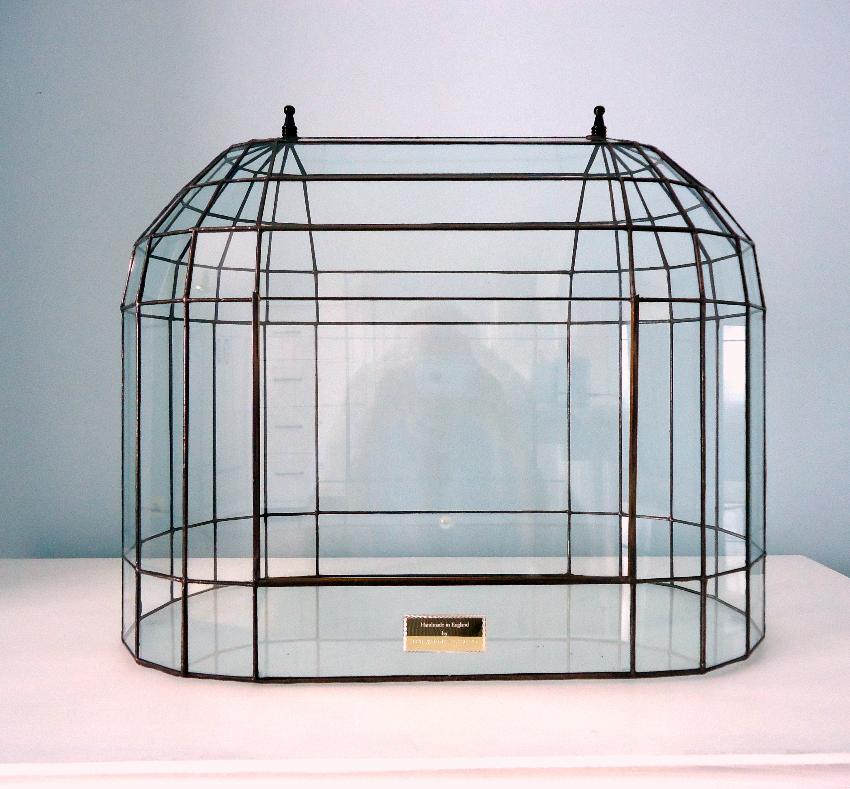 DOME ENDED CASE

109 pieces. This

Wardian case has a slide
up and out side panel.
Air flow or humidity, best of both worlds!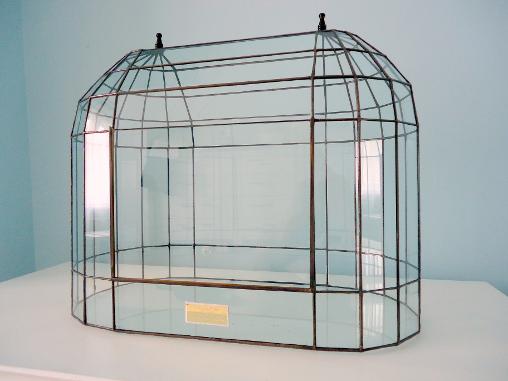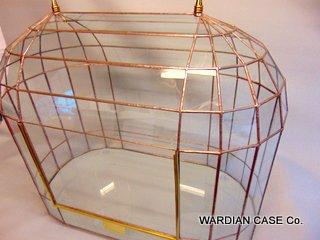 Dome ended case in copper

DOME ENDED XL
60w x 30d x 55h (cm)
An enlarged version of the dome ended. The photo inside is A4, giving a sense of proportion