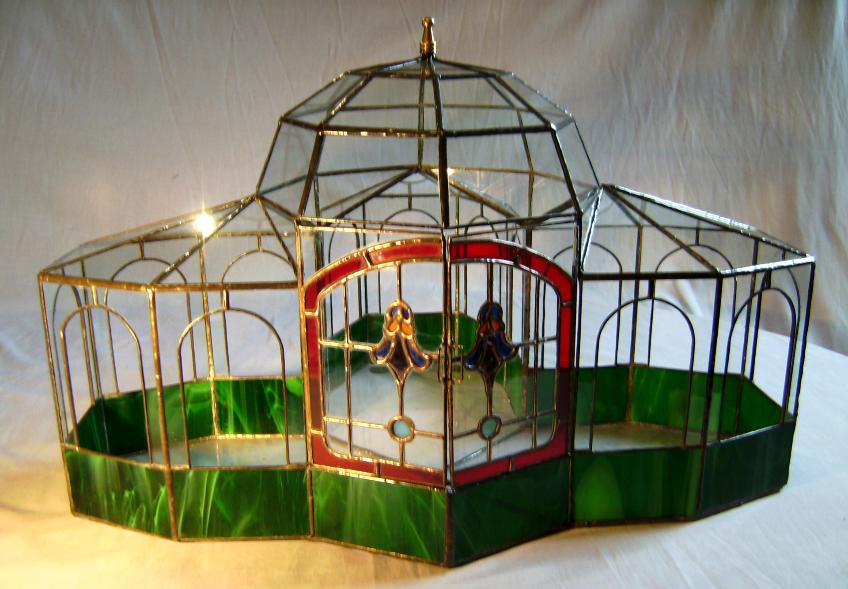 TRI-ARIUM
The deep base on this terrarium takes plenty of soil and succulents for example, can grow
through the arched sides.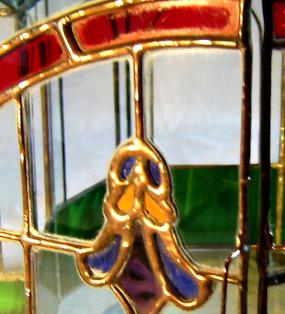 All pieces are constructed in the Tiffany style, stained glass, copper foiled and soldered, no "stick-on-lead strips" or "painted glass". Colours will not fade.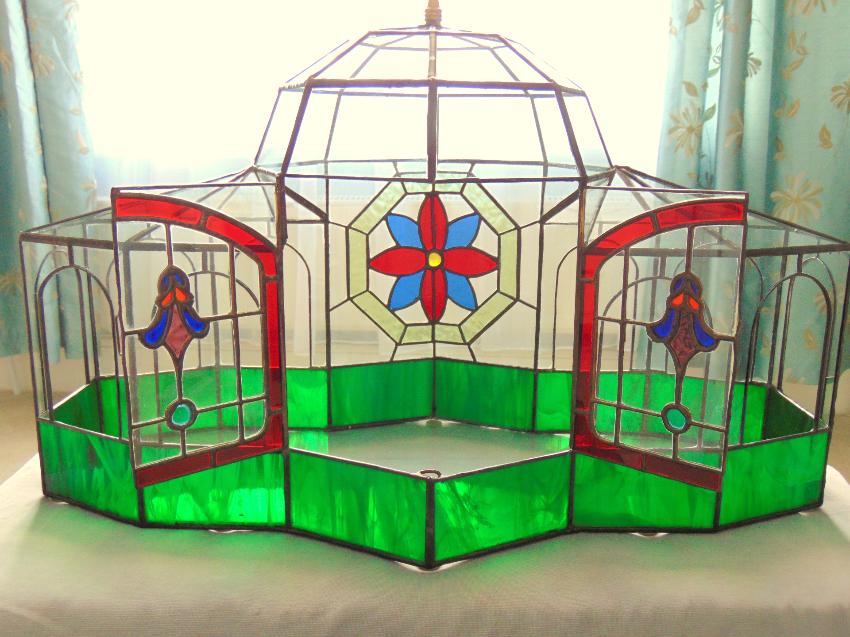 Tri-arium with the rear pod removed and replaced with a panel designed by the customer.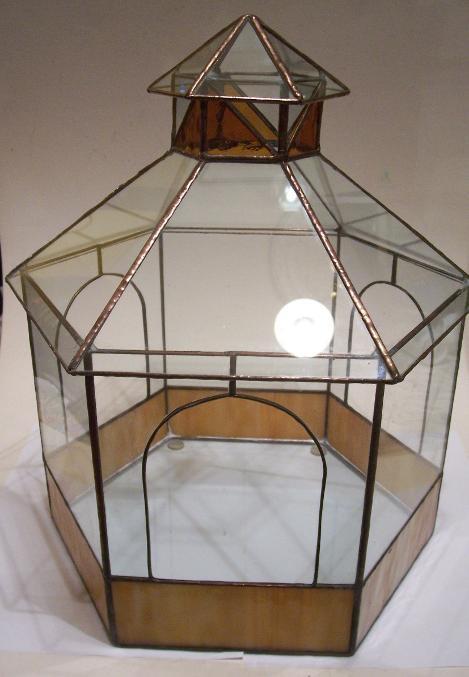 PAGODA
(Ideal Bonsai house)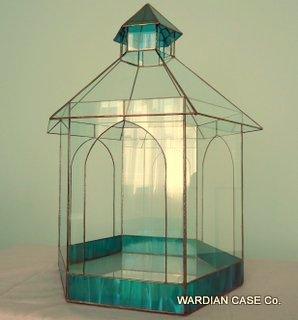 GREEN PAGODA

This large (62 h x 48 w cms) terrarium has plenty of air flow, perfect for Bonsai trees.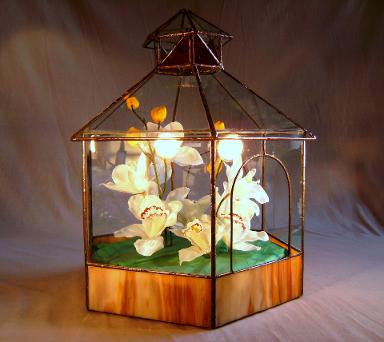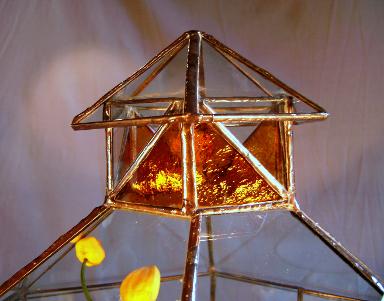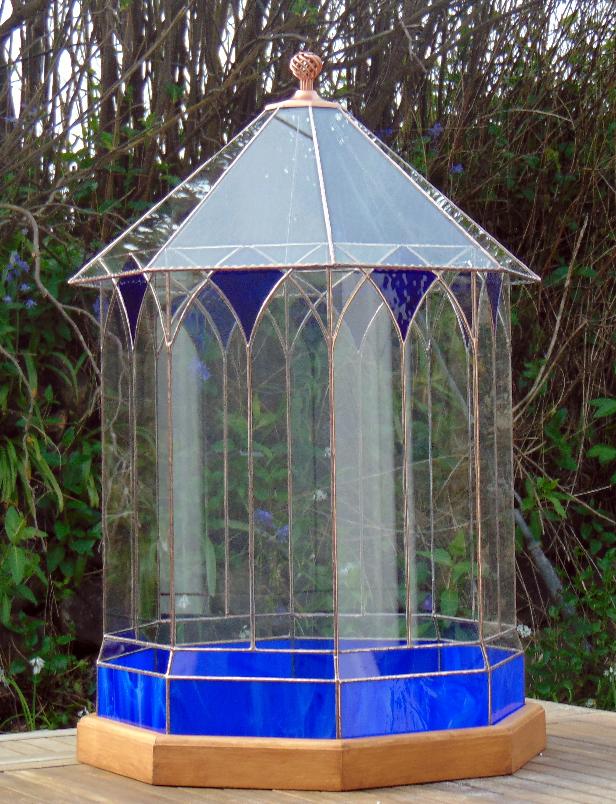 8 SIDED TOWER
The roof of this piece lifts off to allow access, and the bottom is sealed glass. This can be reversed, the roof soldered to the sides and no glass base. A rubber seal is then put around the base edge and, placed on a flat surface, you have an airtight piece, perfect for making a humid environment.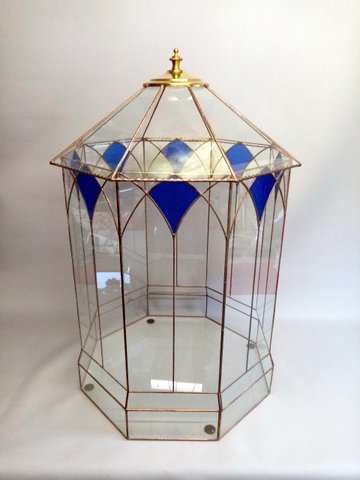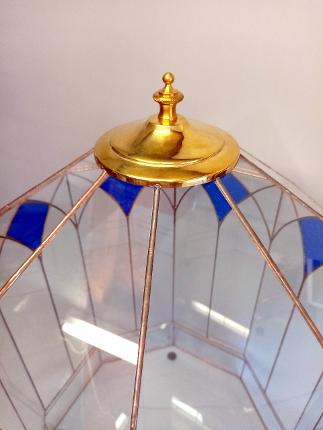 This 8 sided tower has a clear glass base. Layered coloured sand and cacti look good.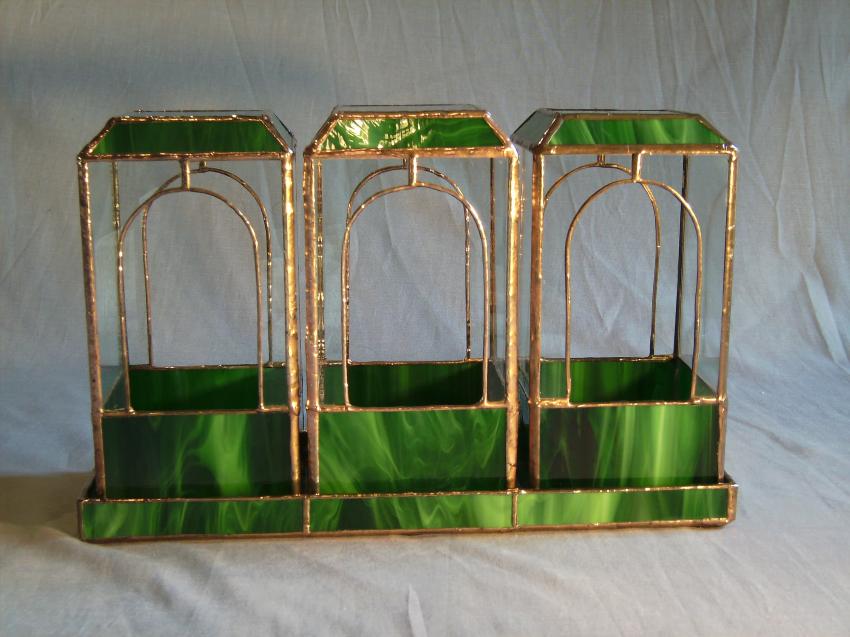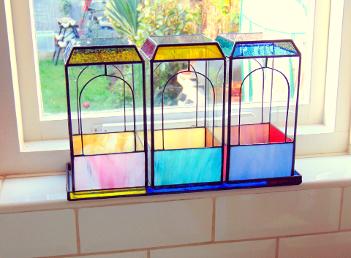 Window cill planters, great for herbs etc., hand-made to your specifications.