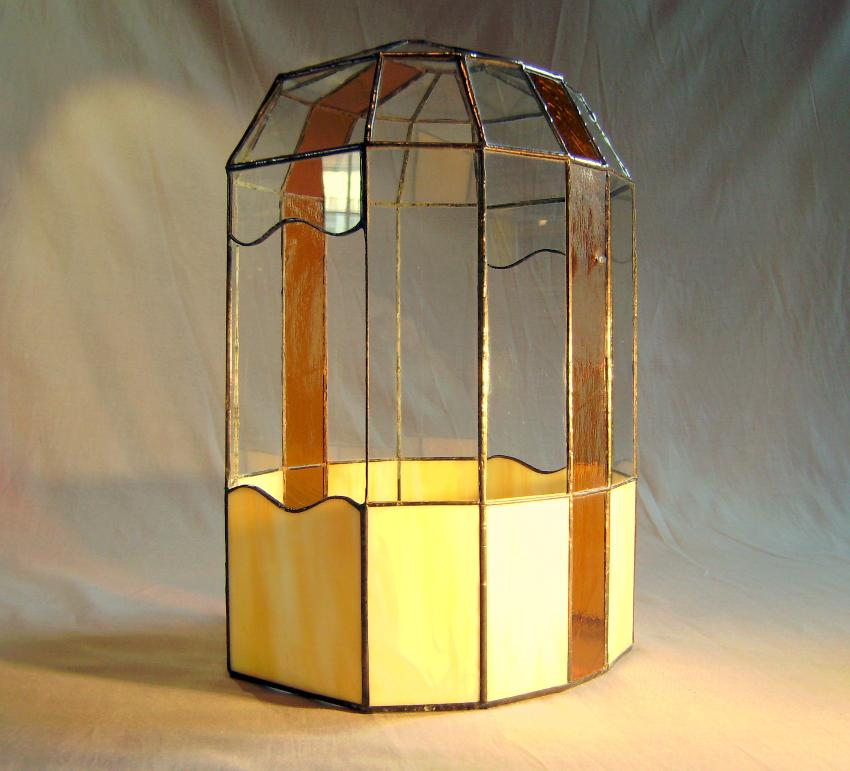 Designs can be etched on the glass. A floral design suits the doors of the pentagon inspired Wardian case on the right.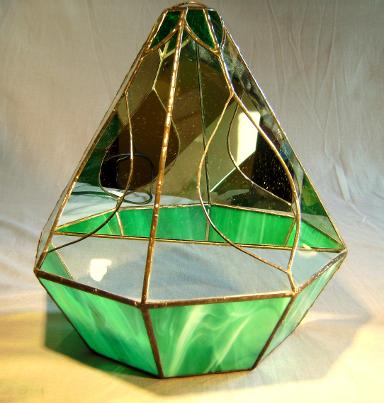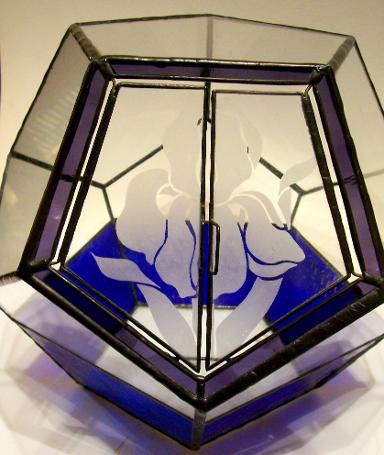 Kirk sconces (left) are designed to hang on walls. Using mirror glass for the back gives an illusion of depth.
VICTORIAN TERRARIUM
DETAIL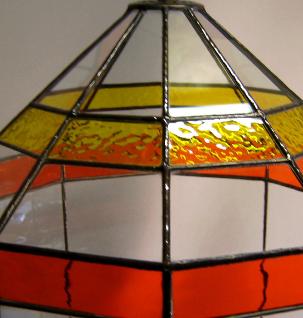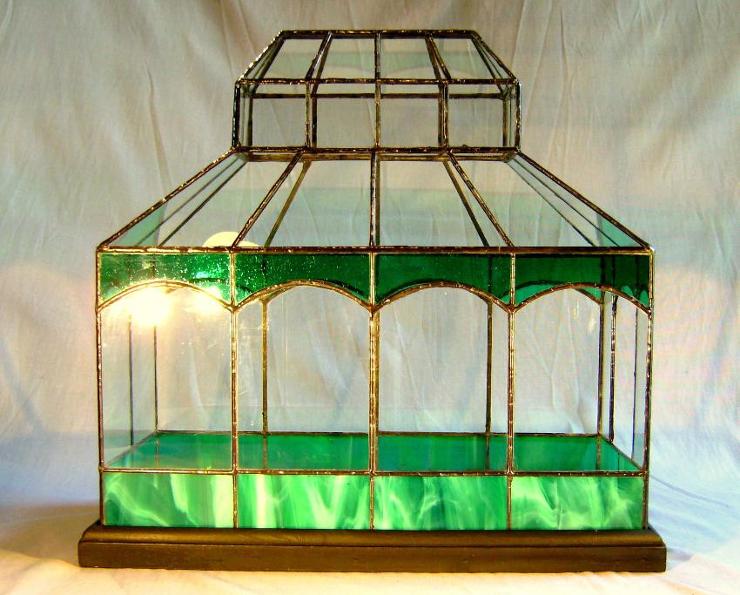 Blue arched terrarium
with 9 LED lights in the
roof. This picture was
taken using a flash.....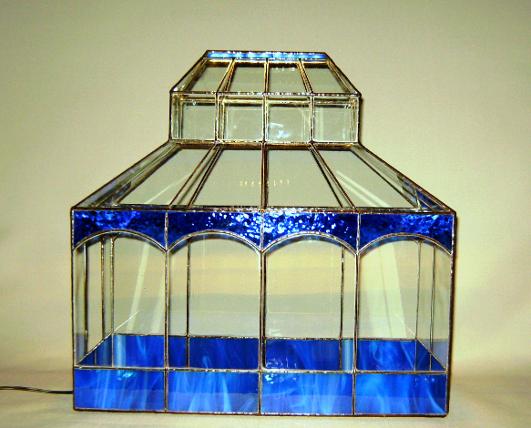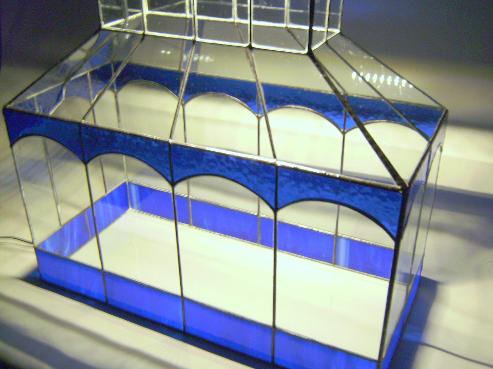 ..... this picture
taken with just the

internal LEDs on.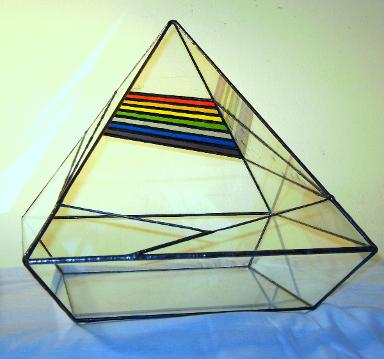 SMALLER HANGING TERRARIUM,

IDEAL FOR AIR PLANTS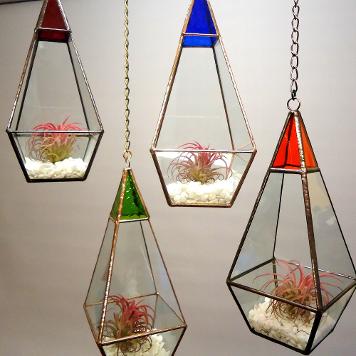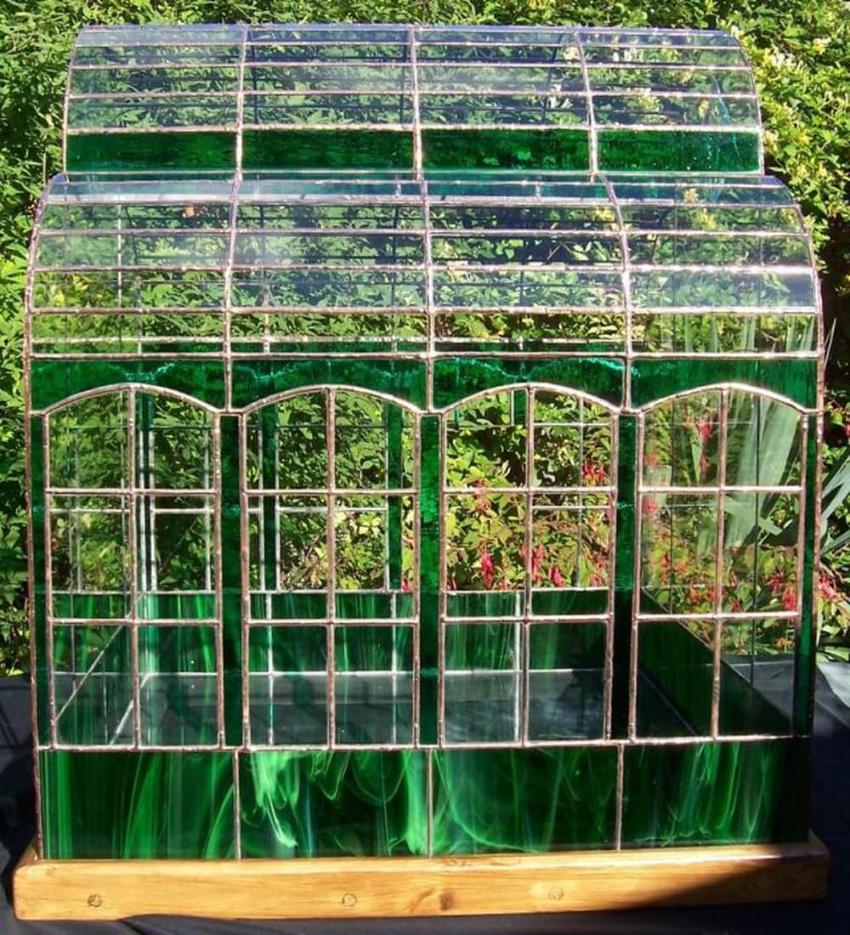 CRYSTAL PALACE
A sizable Wardian case, 500 mm square and about 650 mm high.